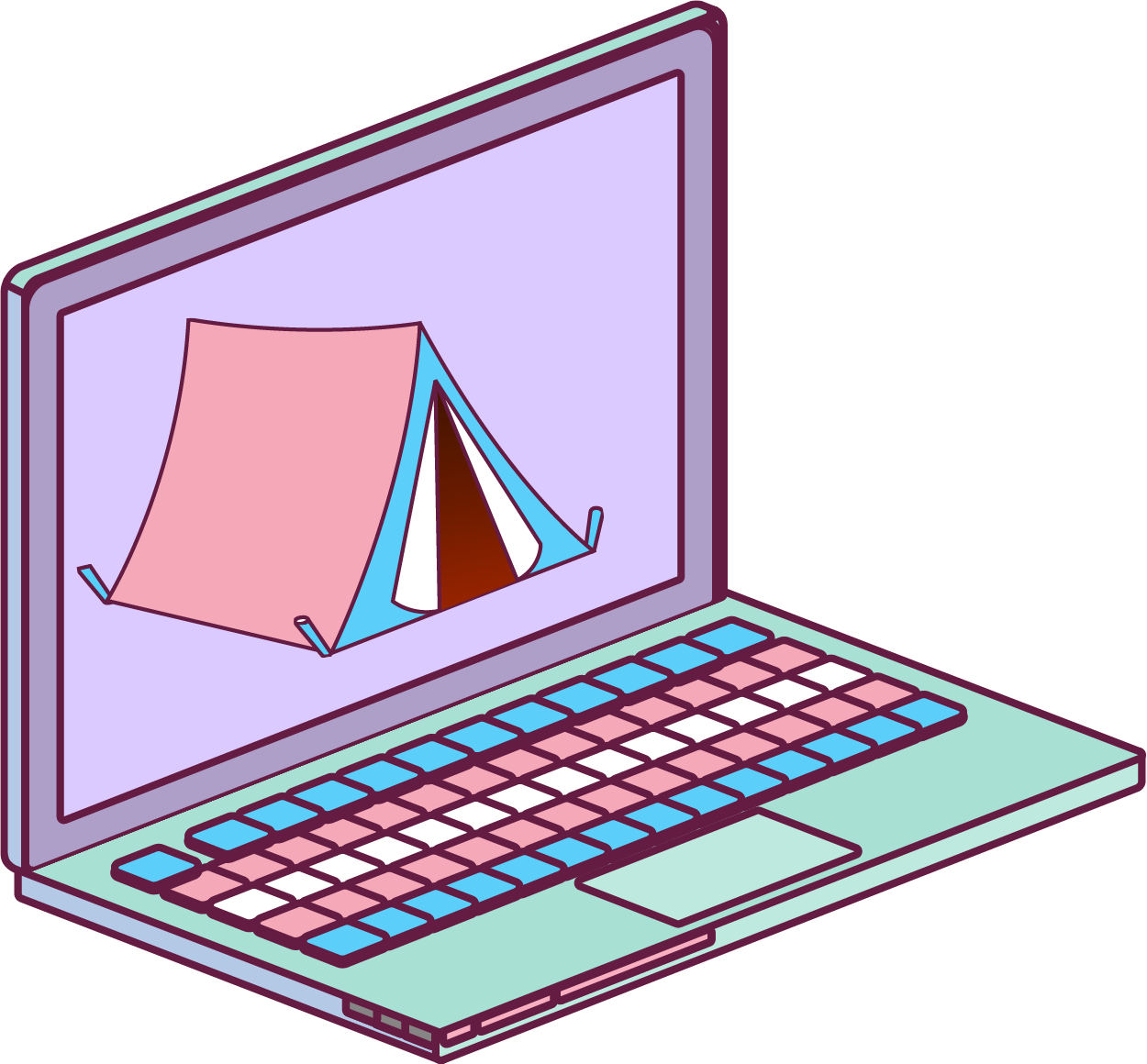 Trans Tech Tent
Volunteer roles at the Trans Tech Tent

Below are roles that we are looking to fill due to current demand. If you would like to apply, please email us at hello@transtechtent.com, with the role you're applying for as your title.

If you would like to offer up your skills, but there isn't a matching role, please feel free to join us on discord and let us know what you'd like to help with!

The Trans Tech Tent is entirely run and managed by unpaid volunteers, all roles are unpaid though we are often able to reimburse expenses if notified in advance
---

We're always looking for more folks that can donate a few minutes/hours on a semi-regular basis to develop social media campaigns! We have a very casual vibe in the tent and that's reflected in our accompanying artwork and the different post styles of each of our volunteers.
Role requirements
Collaborate with members to outline and deliver the content of campaigns, using our management platform.
Prepare occasional ad-hoc posts about the organisation for promotional purposes.
Optional
A graphic design/art background
Graphic Design is your passion 🐸
---
Director

As part of our ongoing effort to keep our objectives in line with the community, we're expanding our Directorship. Anyone with time to spare and a willingness to involve themselves is welcome to apply, there's no need to have prior experience.
Directors are part of a team that get together to discuss community suggestions and the priorities we give to different initiatives.
Role Requirements
Represent members of the Trans Tech Tent
Help make decisions on the direction of the organisation
Attend bi-weekly or monthly meetings
Nice to have
Good communication skills
Prior experience with any of our key objectives
Legal Requirements
You will appear as a director for the organisation on Companies House
There are other directors and a company secretary who manage the vast majority of paperwork and financials, but you still need to be aware of the organisation's responsibilities
© Trans Tech Tent C.B.C. 2022
Trans Tech Tent C.B.C. is a community interest limited company registered in Wales (№ 14174163).